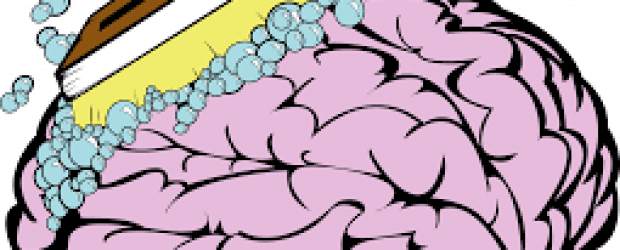 Because of communism and the cults, brainwashing is thought of as bad. You think someone is brainwashed if they know what they believe, why they believe it, and if it differs from what you think. In the true sense of the word, brainwashing is good, and needs to be done. I know what you are thinking, "Chaplain Baker has lost it now. I knew there was something wrong with him." Please hear this out.
Most people's minds are filled with dirty movies, dirty jokes, dirty pictures, dirty stories, dirty TV, dirty music, and many other things that we would call dirty and wrong. When a man's mind is dirty, it is or will one day be manifested in evil acts. That is why almost every rapist is hooked on pornography. The Bible says in Proverbs 23:7, "For as he thinketh in his heart, so is he." If you think dirty long enough, you will do something evil.
When our feet are dirty, we wash them. When our hands are dirty, we wash them. When our body is dirty, we wash it. When our brain is dirty, we need it washed, also. David prayed for God to create in him a clean heart. (Ps. 51:10) That didn't mean clean arteries and no cholesterol blockage. That meant he wanted a clean mind. The word "brain" is not found in the Bible, but the word "heart" in the Bible is many times used as the deep, inner thoughts of the mind.
David had put things into his mind that were dirty, and he wanted a clean mind. He was asking God to wash his brain or to "brainwash him." God also said in Psalms 73:1 that He was good to those that had a clean heart or a brain that was washed.
Wouldn't it be good if everyone around us had a clean brain? Wouldn't that be great for this community? A clean mind is only made possible by the Word of God. Psalms 119:9 says, "Wherewithal shall a young man cleanse his way? by taking heed thereto according to thy word." I want to spend time with the Bible because I want a clean mind. Having a clean mind is sure better than having a dirty one.
Social Share